Gyeonggi Free Economic Zone
A hub of innovative growth of new industries in the future
/portal/en/ggfez.do
Gyeonggi Free Economic Zone


A hub of innovative growth of new industries in the future
The Gyeonggi Free Economic Zone (GGFEZ), located at the center of the West Coast Economic Belt, consists of three districts—the Pyeongtaek-Poseung (BIX) District for high-tech, logistics, and distribution industries, the Hyeondeok District, and the Siheung-Baegot District for the research and development of unmanned land/sea/air vehicles.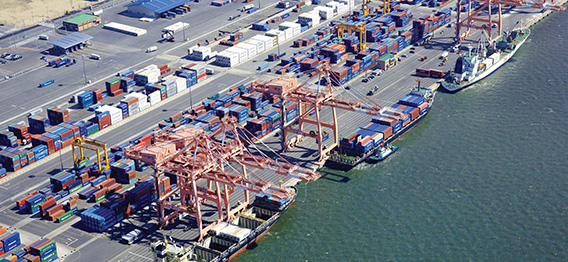 Advantages
Largest knowledge-based manufacturing cluster in Korea
The zone has a manufacturing cluster where Samsung Electronics, Hyundai Motor, Kia Motors and LG Display operations are located.
More than 300 global conglomerates are located in the area. They include 3M, Siemens, Sony and Bosch.
The area's IT, semiconductor, mechatronics and parts businesses account for about 40 percent of Korea's knowledge-based manufacturing.
Forward base for exports to China and Northeast Asia
The zone has the fastest access to China's coastal industrial economic belt.
It is close to Pyeongtaek port equipped with 62 berths which is directly connected to major ports in China and Japan.

The Pyeontaek port's number of berths is to be raised to 79 by 2020.
The zone has exclusive docks for automobiles, steel and container ships. It also can constantly handle international passenger ships.
Excellent proximity and investment environment
It is connected to major highways and high speed KTX railway.
Incheon International Airport and Chungju Airport are within two hours' journey of Northeast Asia's major cities.
It is near the enormous market of Seoul metropolitan areas and rich human resources.
Korea-China Business Valley
The zone will develop the area into a hub for exchanges with China in commerce, tourism, medical services and housing through investment by Chinese capital.
It will offer multi-purpose facilities for international business, vacation and culture.
Gyeonggi Free Economic Zone Major projects
Poseung, Pyeongtaek (BIX)

2.04㎢

Location

Heegok-ri, Poseung-eup, Pyeongtaek-si, Gyeonggi-do

Project cost

7,702 billion

Business period

2008 ~ 2020

Planned population

3,482

Create an eco-friendly future automobile cluster by attracting materials, parts, equipment, and other related industries
Plan to focus on attracting the vendors related to the electric motor vehicle

Hyeonduk

2.32㎢

Plan for promoting as the hub for domestic smart distribution and the hydrogen economy
Establish a business model that utilized the geographical advantage (Pyeongtaek Harbor, Korea's largest exportation and importation harbor, LNG stopping point, etc.)

Baegot, Siheung

0.88㎢

Create a research innovation ecosystem in land, sea, and air unmanned vehicle and medical · biofields
Automatic driving, artificial intelligence, sensor, controlling technology, operation program, communication, etc.
Major resident companies